Unique foundation method shown at Bauma 2022
13-9-2023

A.P. van den Berg will be present at Bauma 2022 from 24 – 30 October in Munich and will show innovative solutions in the field of foundation and CPT equipment. You are most welcome to visit us in hall C2 at booth 313.
Low-noise and vibration-free foundation
Foundations with prefab concrete piles are generally accompanied by high sound levels, vibrations and high fuel consumption. However, not if it is up to A.P. van den Berg. In addition to CPT equipment, the company supplies a unique foundation machine, the Pile Pusher Pro, which pushes high-quality precast concrete piles into the soil. For countless projects, this offers significant advantages over traditional pile driving and piles that are cast in situ. Foundations with the Pile Pusher Pro are silent and there are no vibrations that can cause damage to surrounding buildings or infrastructure. For more information click here.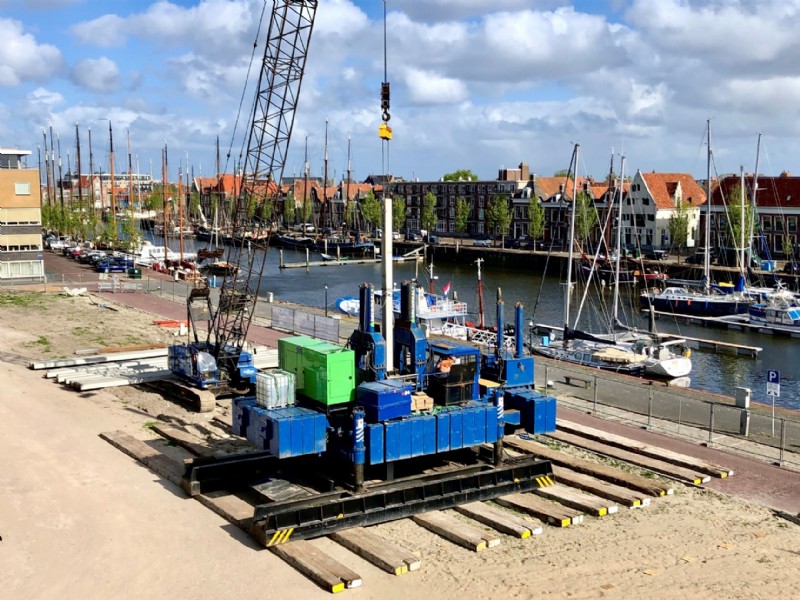 Reliable data
Every Pile Pusher Pro is equipped with a data acquisition system. It collects additional data when each pile is pushed into the soil. The foundation machine registers various parameters during the pushing process, which can be used directly to verify the load-bearing capacity of the piles and thus the foundation. The pushing method therefore offers an increase in quality and good opportunities to optimize the foundation design by means of additional calculations. The high quality and reliability of the prefab concrete pile is beyond dispute. The Pile Pusher Pro goes one step further by providing reliable data.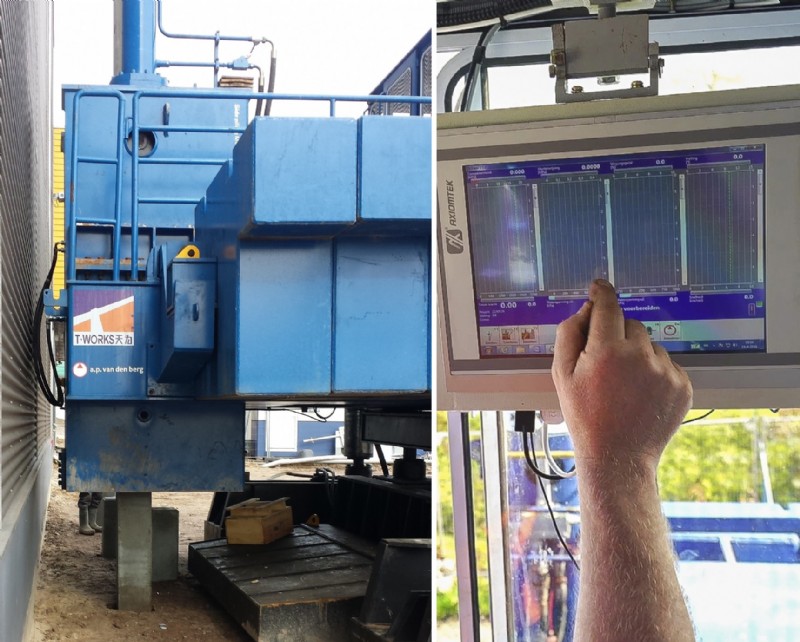 Sustainable foundation
The Pile Pusher Pro contributes to sustainable construction projects that comply with strict environmental standards. The Pile Pusher Pro has low fuel consumption. Powered from the mains, the Pile Pusher Pro is the only foundation machine in the world that can install a prefab concrete pile completely electrically. The machine is so reliable and robust that there is little wear and therefore a long service life. In addition, with this foundation method, there is no discharge of (contaminated) soil, residual concrete and rinse water, in contrast to piles that are cast in situ.

​Will you visit us during Bauma 2022?
If you would like to visit us or receive a free ticket (limited number available), please contact Sandro Katerberg via telephone number +31 (0)513-631355 or email pilepusherpro@apvandenberg.nl. You can also fill in the below contact form.