Substantial contract for our ultra-deep water CPT technology with major offshore oil company in China
13-11-2019
A.P. van den Berg (APB) in Heerenveen, the Netherlands, has recently concluded through its Chinese distributor BST Instruments China Limited (BST), a substantial contract with China Oilfield Services Limited. COSL is a whole subsidiary of China National Offshore Oil Corporation (CNOOC), a major Oil and Gas company in China. The contract entails the development and supply of the WISON-APB-3000, a highly innovative offshore soil investigation system. The system is based on wireline technology to be used on geotechnical drill ships in the growing market of ultra-deep water, in this case water depths up to 3,000 m.

On November 7, at the second edition of the annual China International Import Expo in Shanghai, China, CNOOC organised their Offshore Oil Industry Forum including a Contract Signing Ceremony. For the latter CNOOC invited its top 10 international suppliers, who recently contributed to realising CNOOC's stated goals of creating win-win cooperation between the Chinese company itself and companies abroad through high-quality development. A.P. van den Berg and BST were very proud and honoured to be one of the invitees for this contract signing event and to receive this public appreciation for making its state-of-the-art Cone Penetration Testing (CPT) technology available to COSL and hence to CNOOC itself.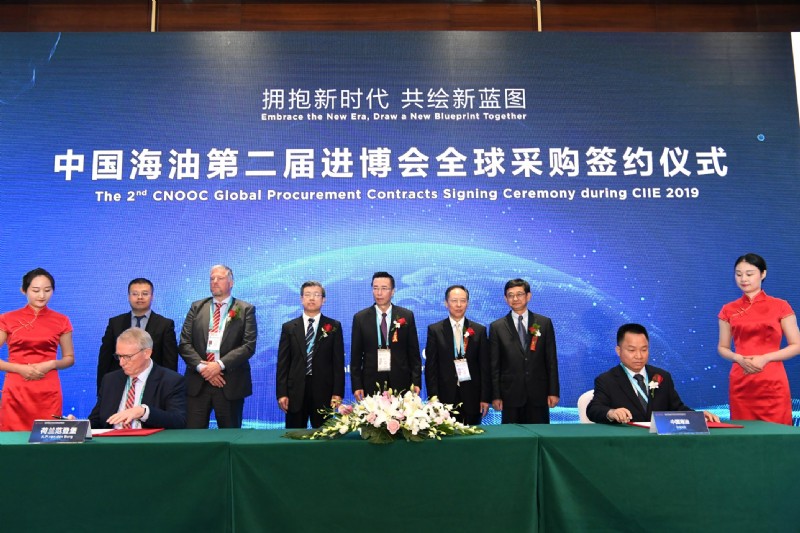 During the ceremony Mr. Dongshi Wang, General Manager of Purchasing of COSL and Mr. Loek Keizer, Managing Director of APB officially signed the contract, witnessed by representatives of BST, APB and COSL, and even Mr. Wang Dongjin, Chairman of CNOOC and Mr. Pei Wentian, Deputy Director General within the Ministry of Emergency Management of the P.R. of China.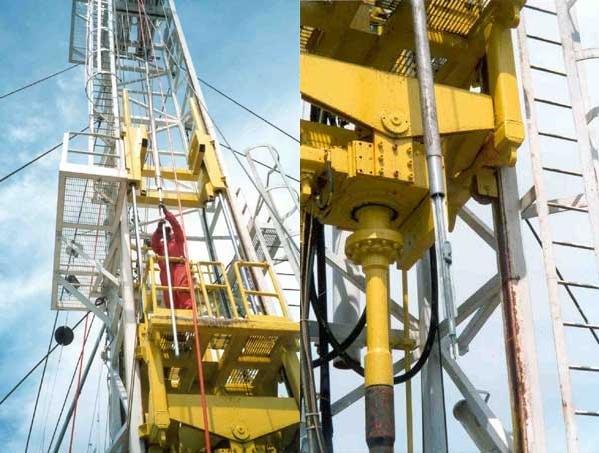 Business relationship APB, BST and COSL
APB, celebrating its fiftieth anniversary just last year, has a well-established 35-year track record in the offshore market with its WISON-APB wireline CPT tools and equally with its ROSON seabed CPT systems with operating capabilities ranging from near shore to 4,000 m water depth. APB, BST and COSL have developed a sound business relationship over a 15-year period in which COSL has proven to be a very professional offshore oilfield services provider, including outstanding and state-of-the-art geotechnical capabilities with five A.P. van den Berg systems in operation around the globe. Early 2020 the new WISON-APB-3000 system will start to contribute to the ultra-deep water ambitions of CNOOC and COSL.
The WISON-APB-3000 technology
A WISON-APB is a wire line soil investigation tool that is operated from a geotechnical drill ship to obtain parameters of the undisturbed soil below, ahead of the drill bit, by applying CPT. For the last 35 years A.P. van den Berg has been providing its customers with CPT capabilities in water depths up to 600 m or up to 1,000 m. Water depths greater than 1,500 m are generally referred to as ultra-deep water and provide for a challenging but growing segment in the oil & gas industry, hence the interest of companies like CNOOC.

As COSL's response to the CPT requirements in this market segment, APB has received the contract to further develop and supply their WISON-APB-3000 technology. This update allows it to be deployed in thinner drill pipes of standard 5½" and fit a 12 m drill tower clearance whilst still generating a pushing force of 10 tons (100 kN) and maintaining stable and reliable operations at the maximum water depth of 3,000 m.

The tool is battery powered and is charged through its umbilical cable whilst travelling at speeds of up to 5 m/sec up and down the drill string, in between drillings. The umbilical, connecting the tool to the winch at deck level, holds optical fibres to exchange control signals and the all-important CPT soil data, in real time. The WISON-APB-3000 is a unique piece of equipment that once again confirms the innovative strength of A.P. van den Berg that is underpinning its market leadership.