Festive start of construction new building of A.P. van den Berg
23-9-2023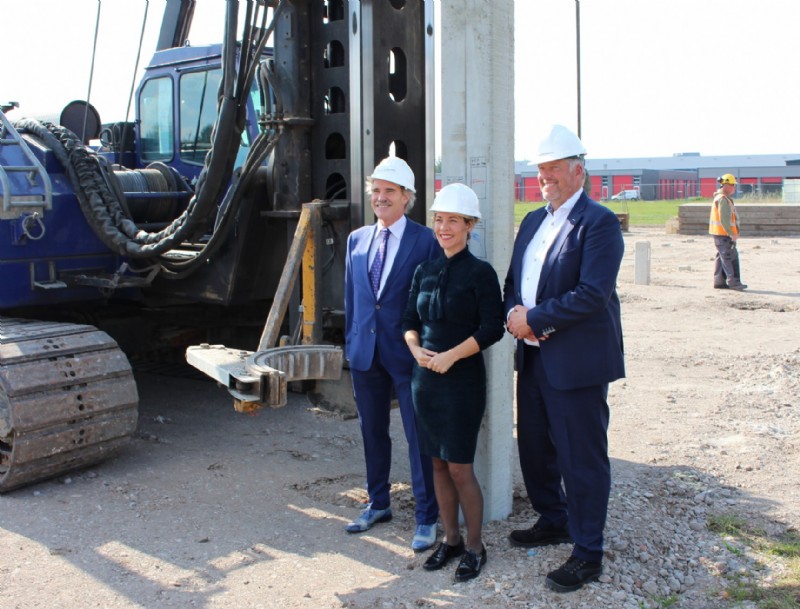 By signing the foundation pile, the names of (from left to right) Arie van den Berg (shareholder), Alderman Hedwich Rinkes (Municipality of Heerenveen) and Mark Woollard (Managing Director) are anchored in the new building.

At the International Business Park Friesland in Heerenveen (The Netherlands), the construction of the sustainable and future-proof new building of A.P. van den Berg officially started on 22 September 2022. This milestone was celebrated with the shareholders, Alderman Hedwich Rinkes, the construction team and the entire staff of A.P. van den Berg. The new building is expected to be completed August next year.

"The start of the construction is an important moment in the construction process. We have been working on the new plans for more than a year and now we are really going to start. By celebrating this with the shareholders, the municipality, the construction team and, last but not least, with our staff, we want to reinforce this," according to Managing Director Mark Woollard. Alderman Hedwich Rinkes recalls the granting of the permit a year ago. "During my tenure, this was my first search for and purchase of a business plot. It is great to see that the construction now actually has started."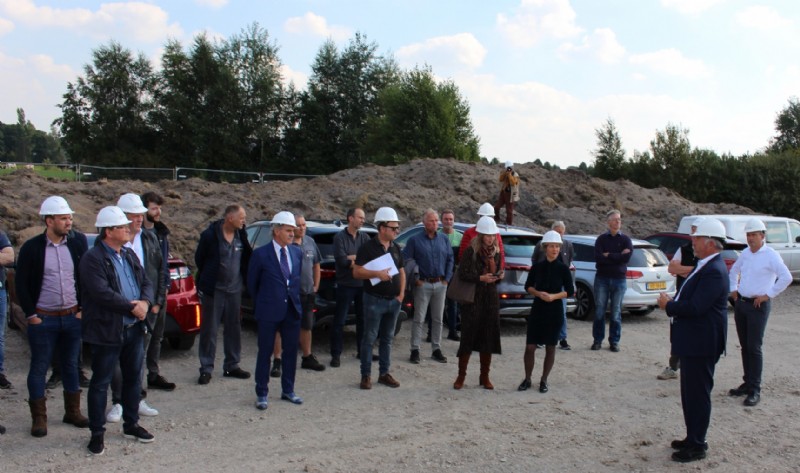 Joint celebration of the start of the new building of A.P. van den Berg.
Design new building
The new building of A.P. van den Berg consists of a production and office part. The production is located on the street side of the site, where the innovative CPT equipment is made in-house. "In collaboration with the municipality, we have ensured that the office building is located at the rear. The offices have a view of nature at the rear and the production will become central to the streetscape, which also provides logistical advantages", according to Mark Woollard.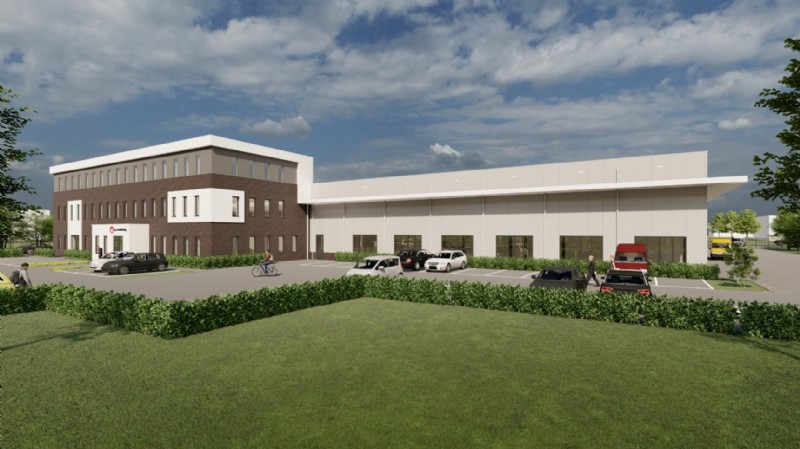 Impression of the new A.P. van den Berg building: the production is located at the front and the office at the rear of the building site.
Loyal to Heerenveen
A.P. van den Berg is a family-owned company from Heerenveen (The Netherlands) for almost 55 years. Since its foundation in 1968, A.P. van den Berg has always consciously chosen Heerenveen. After having offices on the Tolhuisweg and the Burgemeester Falkenaweg, A.P. van den Berg has been present on the IJzerweg in Heerenveen for 46 years and has grown into an international company with approximately 55 employees. By moving to the fourth location within Heerenveen next year, in accordance with the wishes of the shareholders, A.P. van den Berg will remain loyal to Heerenveen.
About A.P. van den Berg
A.P. van den Berg is specialized in developing, producing and supplying high-quality CPT solutions, the originally Dutch technology for soil research for foundations. A.P. van den Berg's innovations find their way all over the world for use on land and offshore.