A.P. van den Berg buys business plot at International Business Park Friesland
01-07-2021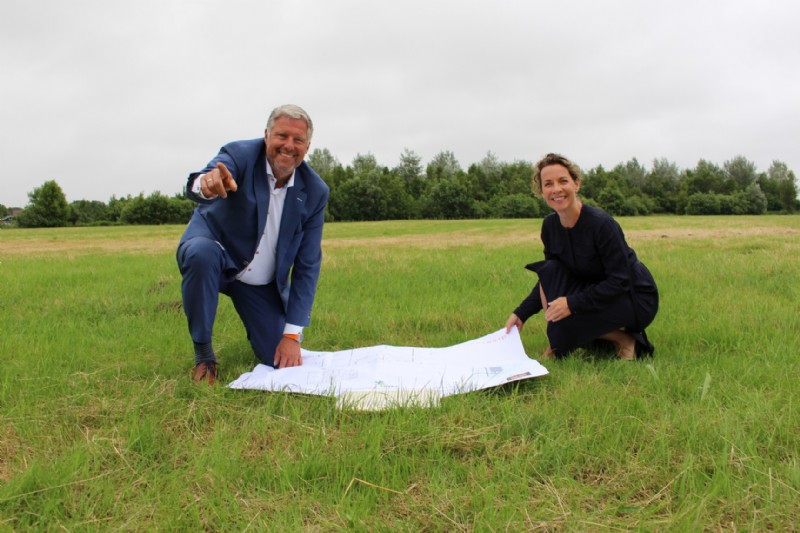 A.P. van den Berg is moving to another location within Heerenveen in The Netherlands. The company has bought a plot of land from the municipality at the International Business Park Friesland (IBF). On Tuesday 29th of June, Managing Director Mark Woollard received the council decision with the good news from Alderman Hedwich Rinkes.

Alderman Hedwich Rinkes is pleased that an international company such as A.P. van den Berg has chosen the International Business Park Friesland in Heerenveen. "We are pleased that A.P. van den Berg wants to commit to Heerenveen again for a longer period of time. This innovative company is an international leader in its field and is good for employment in our municipality."

Managing Director Mark Woollard indicates that he greatly appreciates the efforts and cooperation from the municipality. "We strive for a sustainable and future-proof working environment for our employees that will allow us to move forward for at least 30 years. We will realize this at the IBF in Heerenveen. It was our absolute preference to stay in Heerenveen, because this is where our 'roots' lie. That mutual feeling of bonding has now been rewarded with a new location where we have the space and flexibility to realize our goals."
History
A.P. van den Berg has been specialized for more than 50 years in developing, building and supplying high-quality solutions for the CPT industry, the originally Dutch technology for in situ soil investigation. The company's innovations find their way all over the world for onshore and offshore applications.

Since its foundation in 1968, A.P van den Berg has always consciously chosen Heerenveen; in 1968, founder and namesake Ing. Arie Pieter van den Berg founded the company on the Tolhuisweg. In 1972, A.P. van den Berg moved to larger premises on the Burgemeester Falkenaweg and then settled on the IJzerweg in 1976. Here the company has grown into an international company with approximately 55 employees. The municipality has stimulated the growth of the company from the start, at the time with the reason to realize more activity in Heerenveen.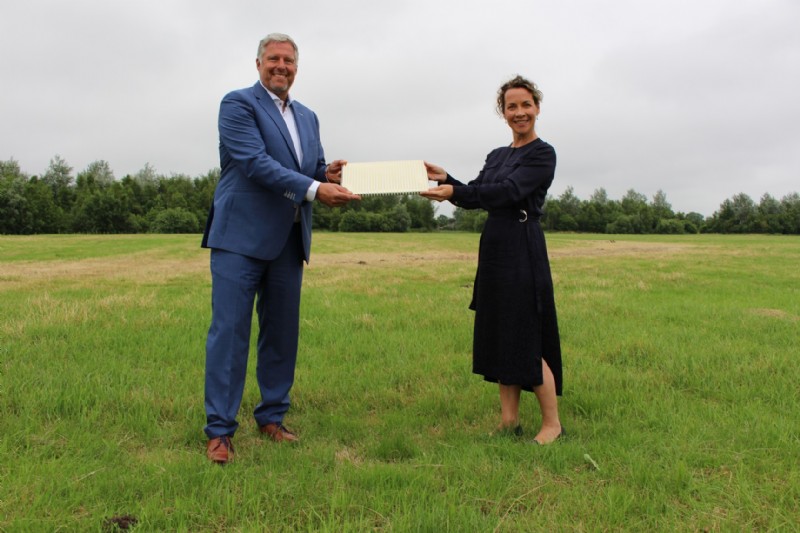 The future
It is expected that A.P. van den Berg will start with the new building at the IBF in mid-2022 and that all employees will be able to move to the new building at the Komeet in Heerenveen at the beginning of 2023. There they are a valuable addition to the large production sites and various local companies that are already located at the IBF. The IBF is located in the armpit of the cloverleaf A7-A32 and is therefore optimally accessible in all directions.