A.P. van den Berg appoints new management
01-08-2020
A.P van den Berg has a new Board of Directors. As of August 1, this family company – world leader in the CPT technology market - has appointed Mark Woollard as the new Managing Director. He will be assisted by Technical Director Niels de Jong.

Woollard has succeeded Managing Director Loek Keizer. Keizer has been leading the company for 18 years and retired on August 1. Both Woollard and De Jong were already employed by A.P. van den Berg and have been intensively prepared for their new job during the past year.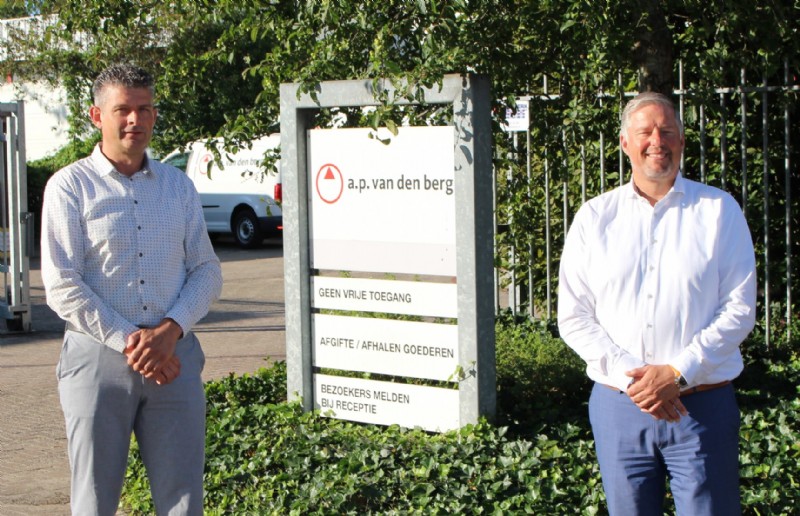 New board
Woollard joined A.P. van den Berg in 2010. As Commercial Director of the company, he worked closely with Managing Director Keizer. Under their leadership, the company introduced various innovations for soil investigation, both on land and offshore, and they managed to build strong relationships with many international geotechnical companies. 'When Keizer announced his retirement, it was a logical step for me to follow in his footsteps', says Mark. 'My commercial experience came in handy and besides, I had already seen every nook and cranny within the company'.
Technical Director
'After several conversations, we came to the conclusion that a combination of a Managing and Technical Director suits our company better, because we put the customer as well as the quality and our innovations first', Woollard says. With this plan in mind, Niels de Jong was recruited in 2017 as Head of Electrical Engineering and later he also acted as Interim Production Manager. Mark: 'His technical expertise and managerial experience make him very suitable for this position.
Successful course
A.P. van den Berg is specialized in the development, production and delivery of high-quality solutions for the CPT industry, the originally Dutch technology to perform soil investigation for foundations. The company's innovations are finding their way around the world for application on land and offshore. Under Keizer's leadership, the company has been able to grow considerably in recent years. Woollard: "After 18 years, it is up to the new Board of Directors to continue the successful course of the past years and to take on new challenges in the sector'.